Go! Go! Radio : 8-Bit Edition - STEAM Key - Region Free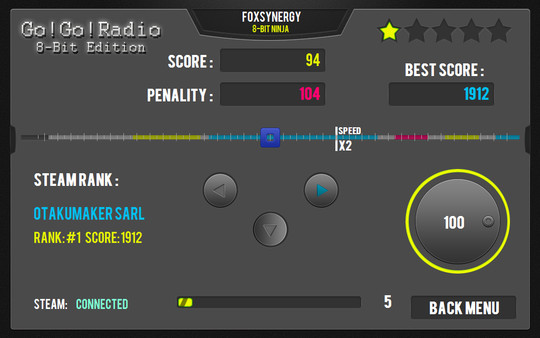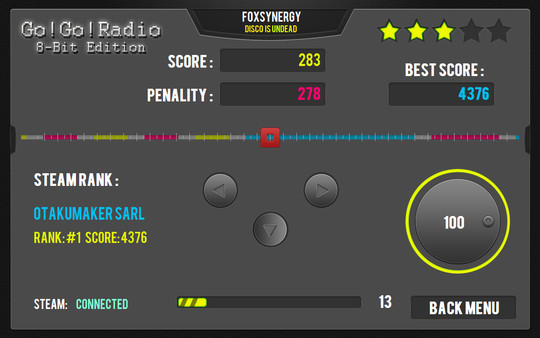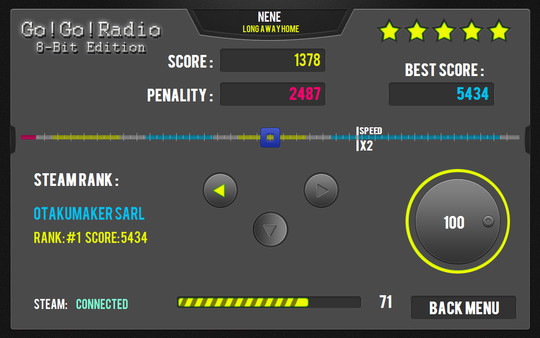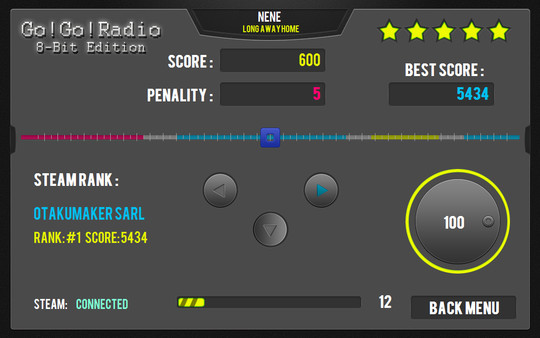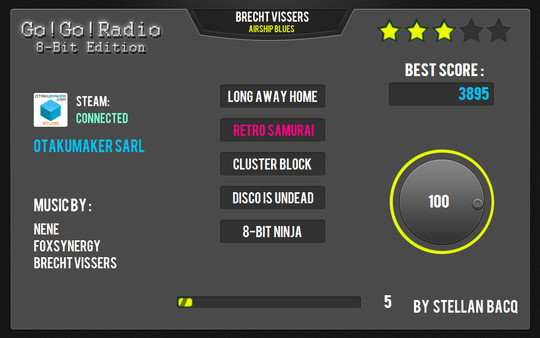 МОМЕНТАЛЬНО ПОСЛЕ ОПЛАТЫ ВЫ ПОЛУЧАЕТЕ Ключ ДЛЯ АКТИВАЦИИ
Go! Go! Radio : 8-Bit Edition в STEAM!
БЕЗ РЕГИОНАЛЬНЫХ ОГРАНИЧЕНИЙ (Rest Of World (ROW) - Region Free / World Wide Steam Key)!
Об игре (описание разработчиков): Welcome back to the challenging and classic DDR games! Follow the colored line that show up on the screen, get point by matching the correct color. Really easy on the first levels, but insanely hard in the later ones. Are you dextrous DDR veterans looking for a challenge? focus on improving your own skills and lets see as far as you can go to beat the high score! Penalty point could cost you the highest score! be ready for the speed x2! 5 LEVELS to beat: Long Away Home; Retro Samurai; Cluster Block; Disco is undead; 8-Bit Ninja. FEATURES : Steam Leaderboard; 30 Steam Achievements; Awesome 8bit soundtrack; 5 levels. When the scrolling line overlap the stationary ones, the player must select the corresponding arrows. You will be judged by your accuracy of every streaked choice. Control: left: activate yellow color; down: activate red color; right: activate blue color.
После покупки необходимо:
1. Скачать и установить Steam http://steampowered.com/about (если еще не установлен);
2. Зарегистрировать новый аккаунт в Steam или зайти в существующий;
3. В верхнем меню окошка Steam откройте пункт "Игры" и выберите там «Активировать через Steam».
4. Введите ключ активации, нажмите "далее" - игра активирована.
5. После активации ключа игра отобразится в списке "Библиотека" игр, отсюда вы сможете ее скачать/установить.
---
Цена:
17
руб.
Купить или узнать подробнее
← Назад на главную страницу